Service/Companion Animal Applications
Don't be bullied by pet owners!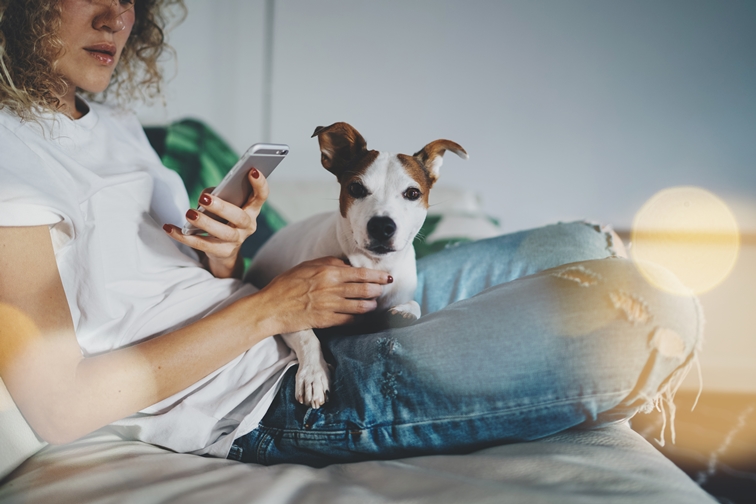 Your Association is pet-free for a reason.
You can ensure the assistance animals living there are legitimate.

YES! You can deny animal applications that do not meet the standards required by law.
And YES! You can remove nuisance animals.


Are you in reaction mode when someone applies to your association
with a doctor's prescription and a 100 lb dog?

Did you know that a doctor's note doesn't require
rubber-stamped approval for a service or companion animal?

And even service and companion animals
have to follow the rules, or you can require their removal?


Owners with service or companion animals prove to you that they meet two legal requirements:
1. They are a person with a disability that limits one or more major life activities; and
2. Their animal specifically alleviates the symptoms of that disability.

And that's where our
Service/Companion Animal Application comes in.
Stop reacting

Create a procedure

Enforce your rules

Remove nuisance service/companion animals

Take control and be proactive!
Our Service/Companion Animal is a comprehensive ten-page application process that
screens the
pets
from the legitimate assistance animals.
Additionally,
It sets out standards such as
periodic re-approvals under certain circumstances
to determine:.
The owner's continued disability

The animal's compliance with the rules and a review of complaints

Updated veterinary records and registration
If you provide a copy of your existing documents and/or rules
we will also review these documents as it pertains to service and ESA animals.
A statement of eligibility and need from the owner

A statement from a qualified healthcare provider

A medical release form, so that your attorney can discuss the specific need with your healthcare provider should it be needed
Our application follows all statutory and HUD guidelines.
Although completion of information on a form is voluntary, HUD encourages applicants to provide written requests with the information contained on this form so the Association has enough information to verify the need for the animal.
The process was created to allow all LEGITIMATE service animals
and stop the fake service animals and "robo-signers" that are so proliferate on the internet.
How do you start the process?
1. Retain our services to begin the process
2. Review the checklist with your Board of Directors
3. Our legal team will work in collaboration with your Board of Directors to create your new Service Animal Application Process and documents

you may have questions
&nbsp&nbsp&nbsp&nbsp&nbsp&nbsp(and we have answers)

Is the application process legal?
Our forms and process are completely HUD and Fair Housing Compliant.
Are there really fake service animal certificates, vests, and other materials available on the internet?
Do a quick internet search for "service animal certificate". There are hundreds of websites selling certificates, vests with the words service animal written, and other "proof". Often sold without any interaction with the homeowner other than a payment processing.
Are there training classes about this?
Glad you asked! We have many state certified classes for you to attend. One of our classes is specifically about Service and Companion Animals.
PS. You may also be interested in the Board Certification class!
How long does the application take to draft?
This depends quite a bit on you! As soon as you retain our services with payment, we send you a checklist questionnaire. We will also need copies of your existing governing documents, rules and regulations, and any applicable Amendment or Resolution. Your property manager, if you have one, may be able to assist.
Are there additional hard and soft costs?
There are a specific number of preliminary reviews included with the ESA package. This review is either an approval, a denial, or more information is required. Should more information be required or additional notices, letters, etc - normal hourly fees apply.
We accept Service Animal Application documents assignments on a first-come first-serve basis.
As soon as we receive your retainer payment, we'll get you started with the checklist!

Take back control of your community!

We'd love to help you!