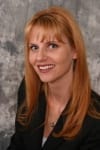 Jennifer focuses her practice in the areas of Real Estate Litigation….
As former General Counsel for Palm Beach County Housing Authority, Jennifer Cunha has extensive experience enforcing landlord rights, including HUD Section 8 properties, Homeowners Associations, Condominium Associations, and private owners. Jennifer's office represents over 20 Homeowners Associations and Condominium Associations where she analyzes, documents, and strategically recommends the quickest and most efficient resolution of delinquent accounts for her clients. She also represents investors who have purchased debt from associations, quickly and efficiently assisting them in the resolution of the receivables.
During her tenure with Palm Beach County Housing Authority, Jennifer worked closely with the United States Department of Housing and Urban Development (HUD) and the Palm Beach County Sheriff's Office in the development of a subsidized housing anti-fraud program. She subsequently participated in the investigation and prosecution of cases totaling over $1.2 million dollars in restitution orders. The U.S. Department of Housing and Urban Development's Office of the Inspector General awarded Jennifer with a Certificate of Appreciation for her significant contributions to subsidized housing and HUD criminal fraud investigations within Palm Beach County.Additionally, Jennifer has lectured at a national convention hosted by Housing Development Law Institute (HDLI) and at HUD on the topics of fraud investigation in public and Section 8 housing.
Jennifer is a frequent lecturer at over 30 real estate offices in South Florida, including each of the Realtors' Association of the Palm Beaches (RAPB) locations. She was awarded 2013 Affiliate of the Year by the RAPB.
In her spare time, Jennifer enjoys hiking, writing and photography. Her articles and local photographs have been published in Moving to South Florida.
Send an email to Jennifer Cunha, ESQ.
---